ABOUT US
Right from the inception, Rockwell has earned the reputation of building and delivering major landmarks across the world. The unwavering focus we put on our clients and the dedication of our contractors and engineers have transformed our company into an award-winning firm. We take pride in offering a wide range of construction services including pre-construction services, general contracting, Program management, Design-build, Construction management, and Concrete construction. We handle every obstacle that comes along the way by devising innovate solutions and plans with the help of site engineers and commercial general contractors. We have the essential hardware, technical and personnel resources to perform on-site construction work such as rebar placement, cast-in-place concrete, drywall/acoustical ceilings, carpentry, minor excavation and others. We strive to complete projects on time and within budget. Working for several years in construction field has allowed us to develop great relationships with builder communities and contractors. This is an integral part of our day-to-day workings and deployment of construction services.
Unlike other construction firms, Rockwell is different in its approach and attitude. We are innovative and modern. If needed we are open to building and contracting projects in a collaborative environment. All we strive to do every day is to use the best in class techniques to reduce costs, improve productivity and deliver projects just as our clients expect to. We invest in the brightest and highly skilled workers who can build both high quality residential and commercial buildings to add value to the communities. We are committed and passionate about every job we do. Decades of unparalleled expertise has turned us into one of the most reliable constructions and contracting firms. Today we attract and carry out numerous projects that need prime quality and advanced expertise –mission-critical facilities, research labs, Medical and Healthcare facilities etc. We believe in maintaining professional and personal integrity to offer the utmost value and quality to all our clients regardless of the project's size.
OUR MISSION
Our mission is to provide high grade, safe, sustainable and cost-effective builder services that coincide with the core values and legacy of Rockwell. With the selective and top-notch site engineers, subcontractors and managers, we complete the building process with integrity and honesty. All our efforts are directed towards satisfying clients and building long-term relationships. We remain committed to the entire project for the success of our business partners and hirers. Our ultimate mission goal is to be the leader in sustainable construction for the future. With the team of talented innovators, designers, contractors, and builders, we are quickly progressing towards this goal. In coming years, we are trying to collaborate with many construction and financial firms to expand our reach across the world. Our spirit to build structures and continuous demand for our top quality construction services keeps us professional and proud.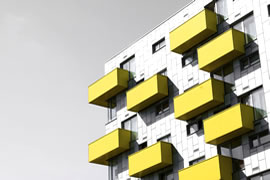 SAFETY
We take responsibility at the construction site to safeguard employees and traveling public from accidents.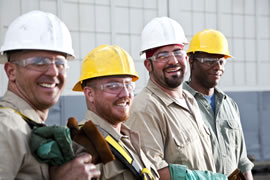 INTEGRITY
We conduct our activities with highest of ethics, honesty, adherence to laws and moral values.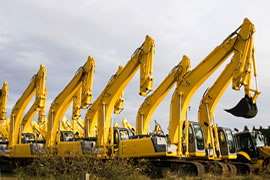 SUSTANABILITY
Maintaining the best quality of every work we do is what we continually aim for.